Read what my clients have to say!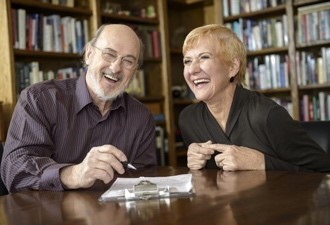 We wanted to share with you what a great experience we had working with our
Realtor, Jeff Morabito. Jeff was first recommended to us by a friend and helped us
purchase our home 3 years ago.
When we began contemplating selling again and moving back to Texas, Jeff provided
us with honest, detailed market information, specific to our neighborhood and
surrounding area.
When we were ready to place our home on the market, Jeff
provided us with all the extras that were important to us as sellers in this price range.
His Professional photography, a custom home website for our home, and overall
marketing campaign were impressive, as was his diligence in keeping in contact with
every agent that showed our home. But most important was his understanding of
exactly how upside down our lives were during the listing and showing period, and he
worked hard to accommodate our schedule.
Negotiating our final sale was not easy, and Jeff worked tirelessly with us and closed
the deal. We always felt he worked in our best interests instead of just trying to get
the deal closed, and at times he pushed us hard to understand exactly what we
wanted and what we needed to do in order to achieve those goals.
Our experience with Jeff, before and well after our transactions, has been nothing but
excellent. We recommend him without hesitation based on his professionalism,
dedication to his clients, knowledge of the housing landscape and great enthusiasm.
This
was our most favorite home, and we shall miss the wonderful
friends we made here
. If you decide to sell your home, we suggest you
give Jeff a call.
I had a wonderful experience with Jeff. We managed to sell my unit and relocate my tenets all while I was 700 miles away. It was a situation with a lot of moving parts and Jeff handled them all with grace, humor and most importantly, savvy. I would use Jeff again in any
real estate transaction and wholeheartedly recommend him.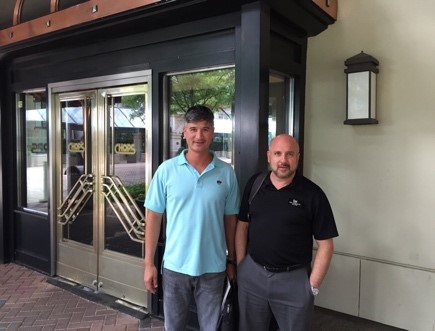 Jeff is an excellent realtor. He handled our entire sale of our condo from states away. His knowledge of the current market, staging, cleaning and negotiating was flawlessly handled with ease by email, text and phone conversations. He not only met our needs but exceeded them in getting us the
most value for our property. We will highly recommend him and would use him in the future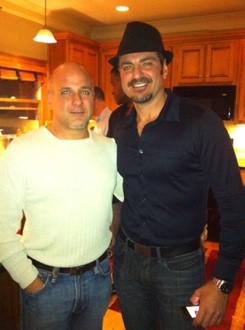 After 18 wonderful years, I have sold my home and want to let you know what a great experience I had working with Jeff Morabito. In the months prior to deciding to put my home on the market, Jeff provided me with honest, detailed market information, specific to our neighborhood and street. He also had a grasp of future developments nearby and their potential impact on our highly sought-after neighborhood.
Jeff spent a lot of time with me getting my home ready for market, and held an open house almost every Sunday. But what I was most impressed with is how he marketed to other Realtors, and how many agents he brought in the first week alone. As a result he presented an acceptable offer in less than 60 days.
Without his help the entire sale process would have been much more difficult. I strongly recommend Jeff as an outstanding listing agent who not only knew how to market my property but was also a pleasure to deal with.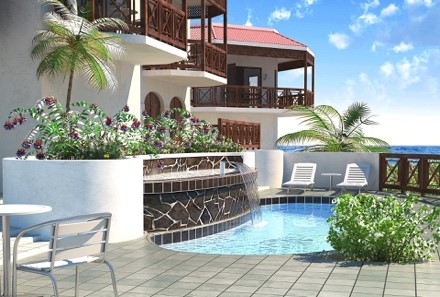 This was a great selling experience for me.

I live in Texas and

needed to sell

4 states away.

Jeff was referred to me by a Realtor friend in Texas. One of the important factors in working with a Realtor is communication, especially when out o
f state. Jeff was always very r
esponsive, he even returned calls and texts into the evening well after business hours. This was important to me
as
I was in a differe
nt time zone. I also appreciate
his
directness and willi
ngness to tell it like it is.
Jeff let me know what I needed to do to get the house ready for the market and also referred me to a contractor to help with minor items that required fixing. The repairs were completed quickly and for a reasonable price. I was very happ
y with the outcome of the work.
Jeff helped me navigate pricing and set a competitive price to ensure traffic came through the property. Once we received an offer, Jeff gave me great advice on how to proceed; he negotiated a very good and solid contrac
t that worked for all parties.
Overall, Jeff is a great Realtor and helped make a difficult process go very smoothly. I highly recommend Jeff as a listing agent, I had the utmost confidence in him selling my house.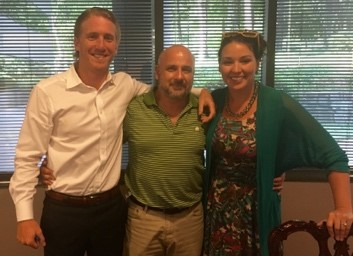 We were relocating and needed to sell our home fast. Jeff got us a full price offer within hours of listing our house. We could not have been more pleased with his dedication to us! The closing process went smoothly and we were able to find our new home quickly becau
se of Jeff's hard work. If you

need your house sold now, use Jeff Morabito!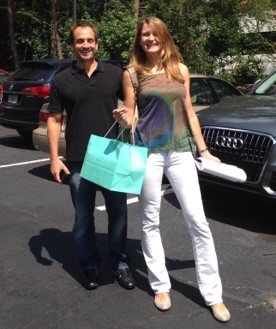 Jeff was extremely professional and was a class act throughout my entire home buying experience. Jeff's knowledge and expertise led to a smooth process that would have otherwise been stressful. Jeff's positive attitude and optimistic spirit is what set him ap
art from other realtors in the area.
I have already referred Jeff to many of my friends and colleagues-he truly offers a personal touch to what could have been a stressful process.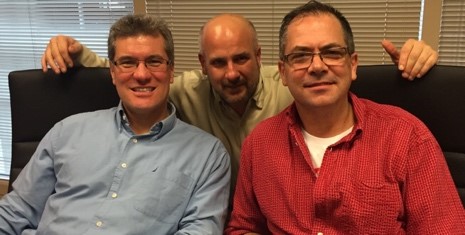 I was extremely fortunate to find Jeff through a friend's recommendation. As a business traveller and someone who was looking for a home from out of town, the time was the luxury I didn't have. I needed someone who can understand what I'm looking for and really apply their expertise and knowledge of the area. I worked with others prior to working with Jeff, and I almost gave up as it was very challenging to find a place in a different city.



However, once I crossed paths with him, and after our first phone conversation, I was very impressed with the questions he asked, insights he was providing and most importantly, a listening ear that he had for me. Couple of days after, we met and he continued to impress me with his preparedness. He wasn't trying to sell, he was there to help me buy, huge difference. The places he show

ed me were exactly

what I was looking for, and I couldn't have been more happier to actually find the place I liked the very same day. In the effort to maximize short period time while I was in town, he even leveraged the relationships with his

colleagues

to ensure that
I was
accommodated
with time slots for showings. I really appreciated his
commitment
and continuous assistance with the townhouse I liked.
Further, as I was from out of town, he assisted with any single matter with professionalism, but also in a very genuine, honest and friendly manner. Within less then a month, we closed. I'm thrilled about my new place. I understand this is his job, but he does it extremely well in a committed, genuine and customer-oriented way. To me, Jeff was truly a blessing.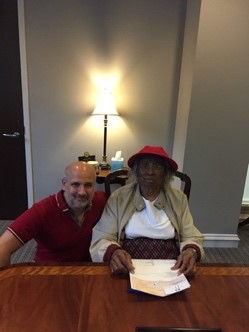 I first met Jeff a few years ago when he was the listing agent on a home across the street from my work – I was beginning what would ultimately become a very long journey to sell the historic home I
had been
renovating. That journey fi
nally came to a close along with the year, on Dec 31
st
.
I have my life back now that the short sale is behind me. Jeff became a friend along the road – that's the kind of personal interest he takes in his clients!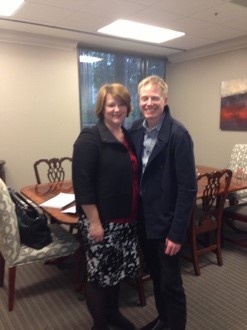 Jeff was an excellent agent to work with. When I interviewed Jeff, he was the only agent that gave great handouts and informative information. He knew the market without hesitation and answered all my questions without a flaw. He is a person that doesn't complain abou
t long hours and will respond to a text, email, or
call within minutes. I was very happy with Jeff and would definitely recommend him to family and friends. My home sold in one day and Jeff found me a new home in one week. I can only say that Jeff Morabito is a remarkable person to work with.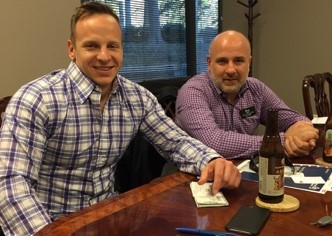 After struggling with selling a property for a couple of years, Jeff took on the challenge and sold it in a matter of weeks.
He sourced several buyers and presented several contracts.
The result was right in alignment with my expectations.
His team is very professional,

highly communicative, and creative.







Jeff is a consummate professional, a fount of local knowledge, and an insightful partner. As a first time home buyer, Jeff was instrumental in helping me determine and scope my geographic and material interests, as well as guiding me through not only the process of purcha
sing a home, but also in

setting it up and dealing with the myriad complications of paperwork and home-fixing. If and when I decide to sell, I will definitely be calling up Jeff Morabito.